TEBBS
This webpage is currently under construction.

When completed, this website will provide a tool to search and download the full range of thermal and temporal properties calculated using TEBBS for all flares discussed in Ryan et al. submitted. Until then, the data explicitly discussed in that paper is available here.

The Temperature and Emission measure-Based Background Subtraction method (TEBBS) is an automated method of isolating a flare signal observed by the GOES XRS from its background components (see Ryan et al. submitted). This technique allows more accurate automatic calculation of thermal plasma properties from GOES observations. TEBBS was applied to over 50,000 flares between 1980 and 2007 from the GOES Event List compiled by NOAA. The temperature, emission measure, radiative loss evolution of each flare was then calculated and saved.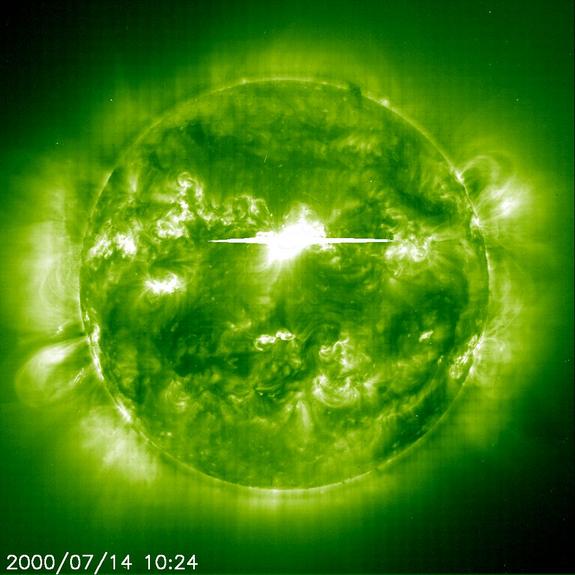 Solar flare seen by SOHO EIT on 14 July 2000. Credit: NASA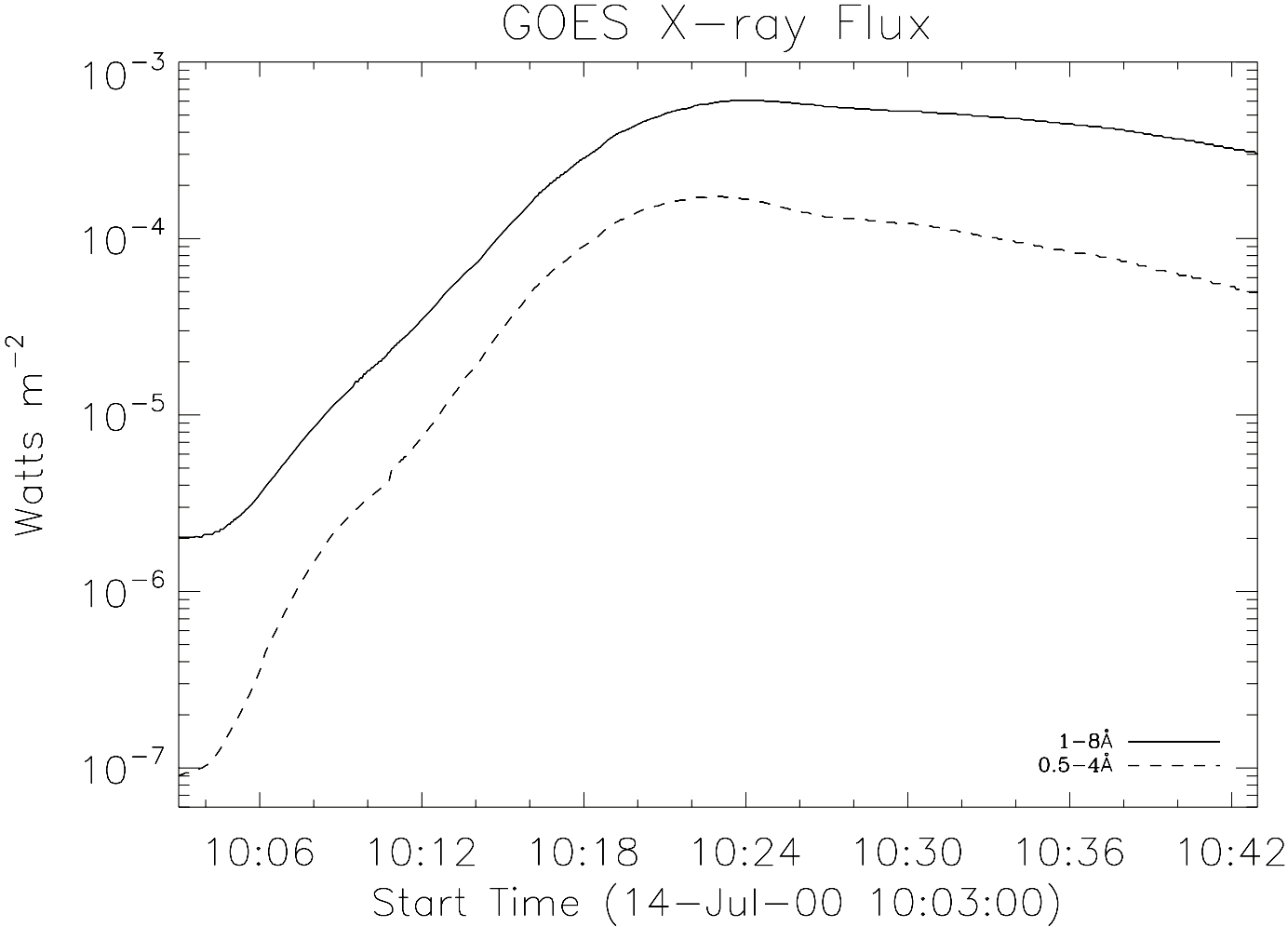 Solar flare seen by GOES XRS on 14 July 2000